Management in Culture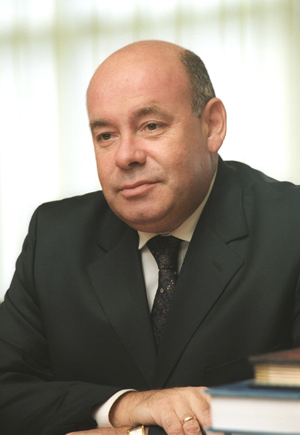 Academic advisor of the Master's program Management in Culture is Mikhail E. Shvydkoy – Special Representative of the Russian President for International Cultural Cooperation, Ambassador-at-Large of the Ministry of Foreign Affairs (since 31.07.2008).
Graduated from GITIS (the Russian University of Theatre Art) with the degree in Theatre studies.
Doctor of Art History, professor and member of the Academy of Humanities.
The presenter of various television programs on TV Channel Kultura,
The founder and the first editor-in-chief of the TV Channel Kultura (1997)
From 1998 to 2000 – the chairman of the All-Russian State Television and Broadcasting Company.
From 2000 to 2004 - Minister of Culture of the Russian Federation
From 2004 to 2008 - the director of the Federal Agency for Culture and Cinematography
Since 2008 –President of the Russian Academy of Television Fund
Since 2008 – the Head of the Department of Public Administration on Culture, since 2011 – academic adviser of the Higher School of Policy in Culture and Administration in Humanities (faculty) in Lomonosov Moscow State University.